Not really, but I adore alliteration…
and letters.  Letters as monograms, letters in words, letters in collages…they are the perfect kind of graphic art to me. 
I even monogrammed my front door!
I've found letter and word wall inspiration at my favorite blogs.
I have grand plans to recreate Emily's "L" wall in my stairwell.  Of course, mine will have B's. 
There are a lot of things I love about The Handmade Home's home, and these wall words are fab.  Literally.
If you haven't yet purchased Ashley and Jamin's new e-book, you simply must.  (nope, I didn't get paid to say that, just LOVE the book)
I have a couple of word projects pinned on Pinterest too.
(sorry, it looks like the link is broke on this one)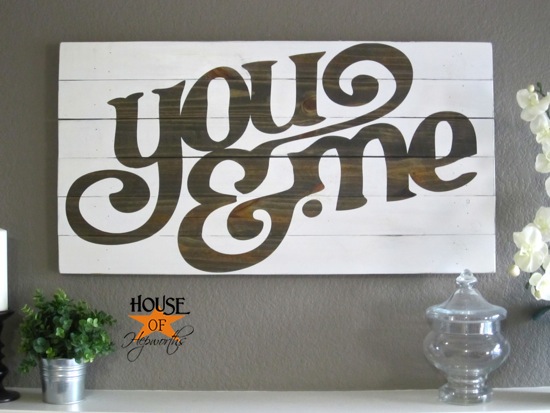 From House of Hepworths
Follow me on Pinterest here.  Then we can waste time together.
How do you feel about words on walls? 
Subscribe to Reinvented!
Join our tribe of Reinventors and get your FREE guide to shopping flea markets, thrift stores, and yard sales.