Good morning!  Oh, how I love this season, don't you?
The hustle and the bustle, and the hustle, and the peace on earth, and the hustle, and the joy to the world, and the hustle…
Whew.  Thank goodness there's no dashing through the snow yet.  I'm not sure I can handle that much cheer.

I'm so excited today to link up to Layla's Mantle Party!  My mantle is done, but that's about the only thing.

Time is so scarce this time of year, I'm all about the quick and easy Christmas mantel.

I just keep repeating this over and over in my head.  And did I mention yet that I LOOOOVE chalk markers?
I also love the Canaan fir clippings scattered all over tree farms.

This was one of the quickest and easiest mantles I've ever done.  And simple.  I like that.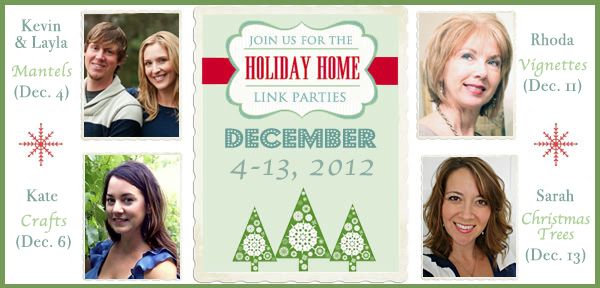 I'm linking up today with these lovely ladies. I'm blessed to call them "in real life" friends. Visit the Lettered Cottage for more holiday mantles!
This post is brought to you by Scot JCB.  Thank you for supporting REINVENTED..
Subscribe to Reinvented!
Join our tribe of Reinventors and get your FREE guide to shopping flea markets, thrift stores, and yard sales.