Good morning! 
My den makeover is coming along nicely, if not slowly.  I finally got the big rusty colored eyesore painted, and I'm loving the black.
Here's the before again, lest you forget its rustiness, enhanced particularly well by flash photography.
I'm going for a mostly black and cream color scheme, so that orangey stain just didn't jive.
Here's the after.  I painted it Rustoleum Canyon Black.  The great thing is, since I wanted it to look worn, I covered it completely in most places and kinda dry brushed others. so the stain shows through in spots.
What do ya think?  This poor cabinet has seen better days, so the doors are a little crooked, but so am I, so can deal.
The knobs are from Hobby Lobby, half price, of course, so I spent $8 for all four.  It's hard to see the detail, but they are really cute.
And one more pic for good measure.  I will also be using this picture for my "Help! I don't know how to style bookshelves!" post, coming soon, for obvious reasons. 
Have a great day, and don't forget to enter my Pier One gift card giveaway HERE!
The winner will be drawn tomorrow.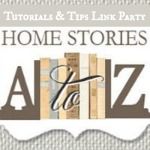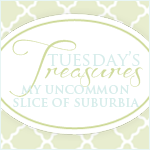 Subscribe to Reinvented!
Join our tribe of Reinventors and get your FREE guide to shopping flea markets, thrift stores, and yard sales.