The room is eclectic, not the boy. 
Well, actually…
Never mind.
I think I'm d___ with this room. 
You remember when the Fonz needed to apologize to someone and he could never get the word "sorry" out?  Yeah, that's how I am with "done."

The folk art is hung on the striped wall with care.  Don't ya love those doggies?
The bed is even made, but I'm on the hunt for new sheets to add some pattern.  And maybe a throw or something.

My husband built the bed out of fence posts and 2×4's a few years ago.  Not surprisingly, considering the materials, it's quite sturdy.

The video game center is complete.  I painted the cabinet Canyon Black from Rustoleum. 

There's even a bean bag chair to sit upon while playing said video games.  The only problem is my sweet son gave up those video games for Lent, so it's idle for a bit.
Wait, I wouldn't call that a problem. 

We've got open shelves for books and momentos.  And a garage sale desk that's not quite clean.  See the purple monster?  It's a pencil sharpener that burps when it's done.
Ahh, gotta love 11 year old boys.
Have you ever put together a doggie folk art/video game/burping pencil sharpener boys room before?
I'm certain this will be the new IT style of 2013.
Wait, I have to add "vintage army stuff" to that mix, cuz this is going in there too.

My friend Shannon found this for me to store blankets in the family room, but my son is so enamored with it I decided to add it to his room.  I wasn't kiddin' when I used the word "eclectic."
So, if you remember my Inspiration board here, and my Pinterest ideas here, I do have a couple of more things to do.  Like the Lego "J" and the affirmation art.
See?  I can't say "d___", or actually BE the word "d___."
You can't say you didn't see it coming…
Have a great Wednesday!!
This post is shared at:
Winter Blues Wednesday at DIY by Design
Wow us Wednesday on Savvy Southern Style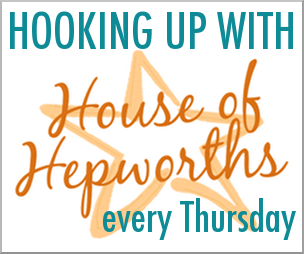 Subscribe to Reinvented!
Join our tribe of Reinventors and get your FREE guide to shopping flea markets, thrift stores, and yard sales.